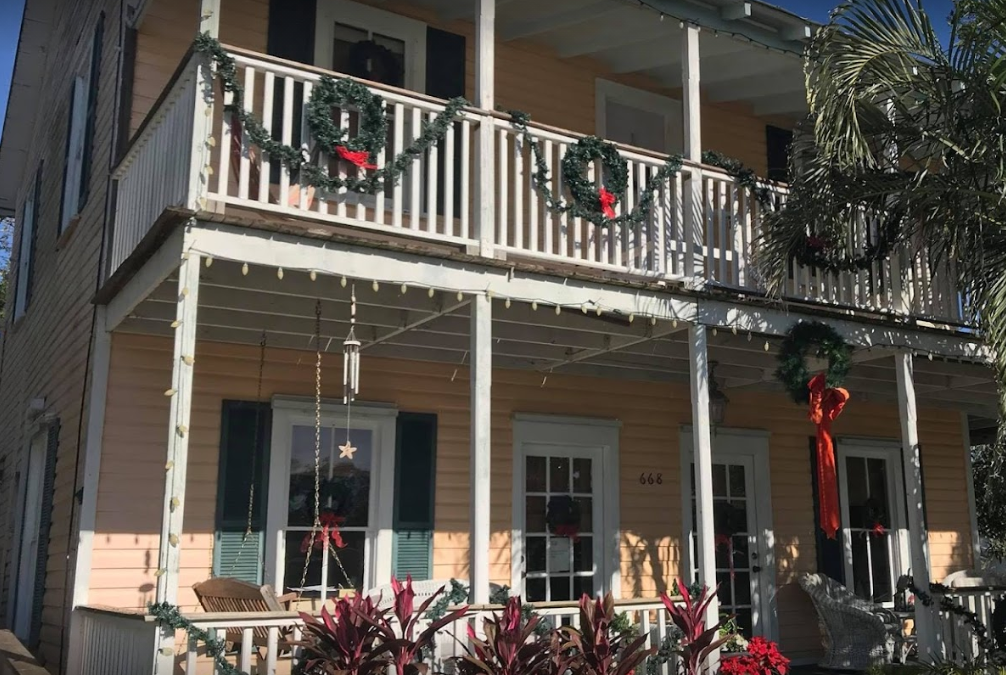 Personalized holiday greetings provide better impact
The Christmas season is almost here! Wait a minute…can that really be true? It's still pretty hot and humid out there. But yes, the time to start planning your holiday season marketing push is NOW. After all, you've got to have everything in place well before the season begins to take full advantage. And, having a well-thought out seasonal marketing strategy can deliver tremendous ROI for your business or brand.
With that in mind, I've put together a Top 10 list of things to remember or consider when putting together your Christmas or Holiday Season marketing strategies.
Drumroll please….
10. Don't just slap on some lights and tinsel and call it Christmas.
In other words, don't just apply some lame holiday clip art to something and think you're achieving anything. Great Christmas branding incorporates the season in a meaningful way. It should evoke an emotion that has your customers looking forward to celebrating. We're talking about real emotion and connectivity. If not, most of your efforts will look shallow and meaningless, and worst of all, forgettable.
9. Have a defined reason or purpose for incorporating the Holiday Season
This may seem overly simplistic, but remember the key emotional motivators for your customers. It doesn't have to be sappy. For example, if you want to focus on convenience, as in a restaurant that features curbside full-meal delivery, remember how busy families are during the season and how your services remove key stress points. It isn't that hard, but your success will depend on your creativity and planning.
8. Deck out packaging
Oh yeah, disregard Point 10 here. Do slap some tinsel and lights on some things. If you are a retailer, either online or storefront, there's nothing wrong with providing an upscale Christmas theme packaging. This applies to even bakeries who might look at special seasonal boxes. The goal is to add some distinctive look that applies to only you. The benefits are long-term. You may not believe this, but if someone gets used to seeing a certain color or box design sitting on their sideboard during Christmas or Thanksgiving, they want to see it every year. You want to make your brand part of their celebrations.
For websites and social media, a simple banner change to Christmas greetings that aligns with your brand colors and themes can bring cheer to your customers and seasonal spirit to your brand.
7. Use the holiday to redefine your discounts
Everybody loves a bargain. In fact, you may be offering some great discounts year round. But, that doesn't mean that same discount you ran in June shouldn't now be called a Christmas discount. And if you're using online discount codes, change them.
But an even more creative approach, which allows a benefit to consumers without devaluing your brand is to offer an added value. Consider pairing your product with a free gift, which customers can either keep for themselves or give to someone else.
Kick it up an even higher notch by branding those paired items, like tote bags and mugs with your logo. So the discount was providing my customers with a way to walk around promoting my products. That's a win win if I ever heard one.
6. Stress mobile
Let's be serious. You can throw all the statistics about how often people are connecting via their phone and throw them out the window during the holiday season. Why? Because it's even higher during the holidays. We're out and about. We're stuck in lines at checkout, at restaurants, or wherever. We're busy. And because of that, you should be connecting with your customers while they're out.
For example, what if for every customer you had a cell number and permission to communicate with, you counted down the days of Christmas with a special offer or just a sentimental thought?
5. Consider Christmas gift cards to extend brand loyalty
It can be difficult to choose the perfect gift – that's why more shoppers are turning to gift cards. Despite what some try to tell you, the recipients actually like choosing their own gifts. The trick is to design cards that both extend your brand with a memorable attachment to the season. That's where really good marketing and creative types like us come in hand. (nudge nudge, wink wink)
4. Communicate with your current customers
The Christmas season is an opportunity to increase brand loyalty by reaching out authentically to your current customer base. You'd be surprised at the impact an unexpected and pleasantly surprising gift can be.
3. Let your customers be your marketers
Imagine if you will, a Holiday program that offered a prize to the winning entry in a contest. The contest is to say why your company's product or service is part of their holiday season. All entries are posted on your Facebook page or YouTube channel. And of course, they post on theirs and share with their friends and family. Before you know it, you got an incredible marketing bang for a very small buck.
2. Get personal and festive on social media
In order to engage with your brand authentically, your customers need to know that there are real people behind the brand. One of the best ways to accomplish this is to show your Christmas spirit on social media channels like Facebook. This can easily be achieved by posting videos and photos of your staff incorporating Christmas into their lives. Don't forget to use this opportunity to highlight all of your corporate giving and charitable causes.
1. Stay local on social media
Let's face it, Christmas and seasonal holiday celebrations are pretty universal. But every community has a lot of traditions or shops that are uniquely local. Whether it be a local bakery or pumpkin patch, find those things and highlight them through your social media. Again, it is all about making connections with your customers.
So what does all of this add up to: Christmas branding doesn't have to be complex or expensive. But what is necessary is a plan and a commitment. And even though it doesn't feel like it, the time to start making those marketing plans is now.