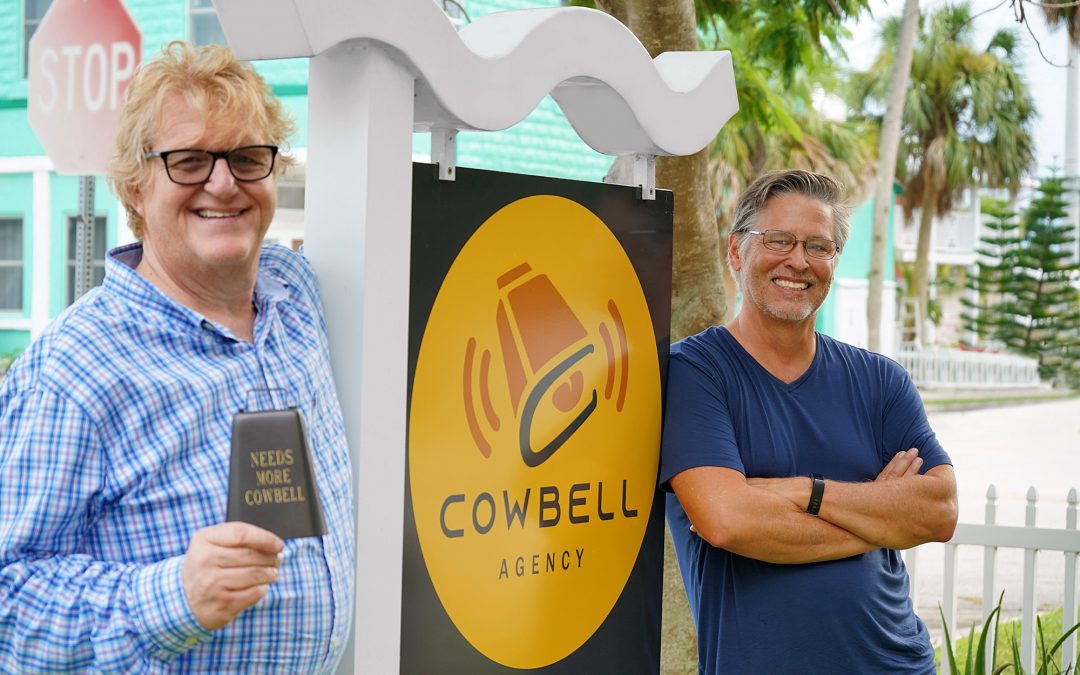 Local Marketing Agencies Combine Forces to Help Clients Stand Out from the Herd.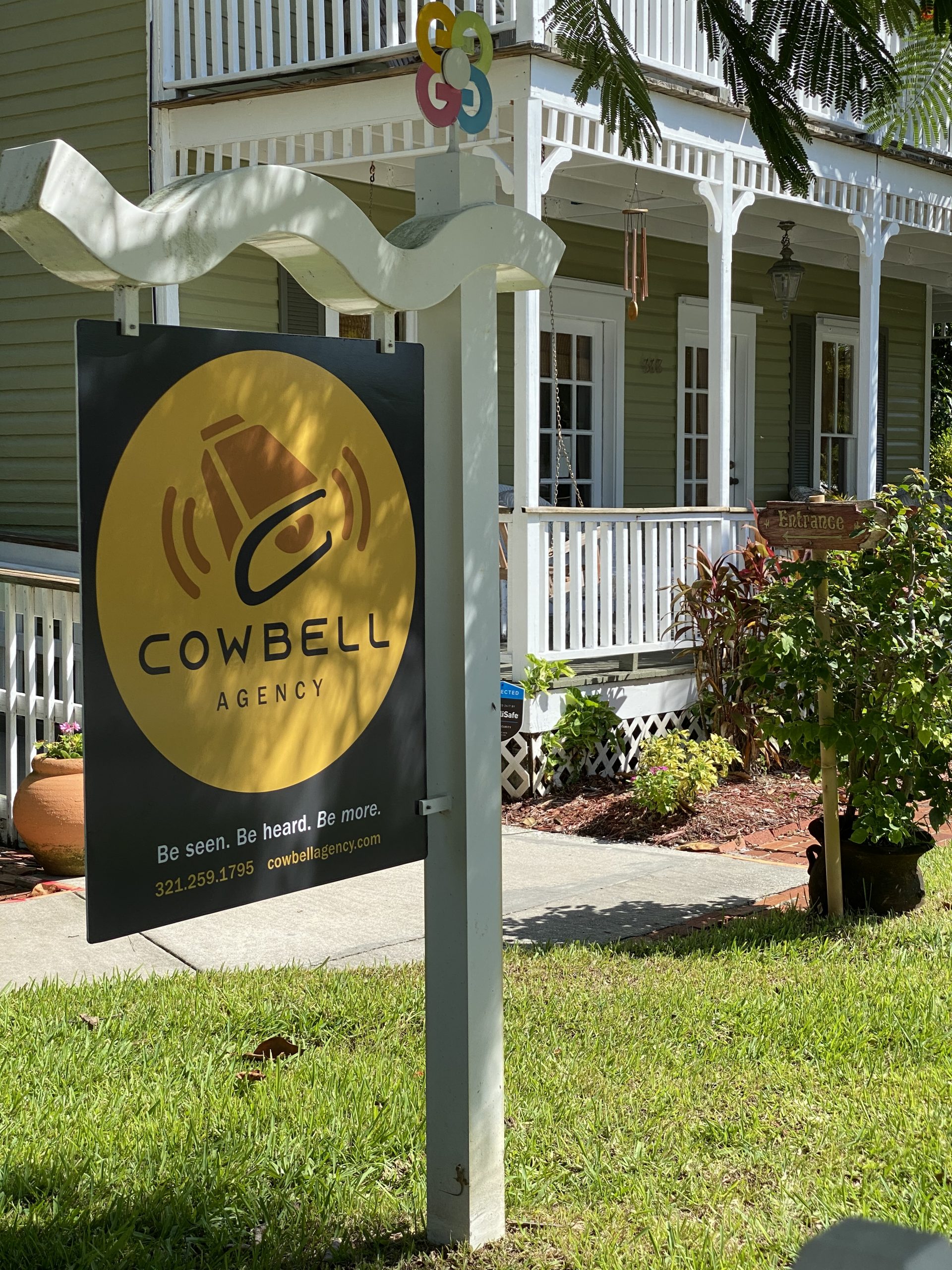 Mike McBride and Adam Latham announce the merger of McBride Marketing Group and Drumup Media Group. The two marketing agencies have combined to create Cowbell Agency, a full service, digitally integrated marketing agency offering services that are transparent to clients and disciplined in strategic marketing cogency.
This is the latest evolutionary jump for McBride Marketing Group, an established and highly recognized fixture in the local and regional advertising arena having launched in 2001 as U.S.Ad & Marketing before merging with Space Coast Marketing to become McBride Woodbridge Marketing in 2005 and subsequently McBride Marketing Group in 2010.
"We took the opportunity during the pandemic to refocus the strategic direction of our agency to add scale and depth in our digital and search engine marketing services," says Mike McBride, Partner and Chief Marketing Officer of Cowbell Agency LLC. "As destiny would have it, another local agency with amazing capabilities and experience in both local and global SEO was exploring expansion options for their integrated marketing approach."
"Be seen. Be heard. Be more" is the tagline for Cowbell Agency while the new name itself has created curiosity in the community.
"Sure, there's a bit of pop culture in the name but we see it as more of an analogous spin on clients making some noise and being heard," says Adam Latham, Partner and Chief Creative Officer of Cowbell Agency LLC. "We also want to be clear that we are easy and even fun for clients to work with while making digital marketing easier for them to understand and use."
DrumUp Media Group was launched in 2016 by Adam Latham as a digital agency to leverage his many years of executing the marketing for global technology innovator, Intersil Corporation. His 12-year experience with the Silicon Valley-based electronics company was instrumental in his development of top performing global SEO and SEM strategies that are now in Cowbell's digital arsenal.
McBride Marketing Group, a full-service marketing agency headquartered in the Eau Gallie Arts District on Florida's Space Coast, has been long recognized for professional leadership having earned more than 150 awards by the American Advertising Federation, Florida Public Relations Association and the Governor's Tourism Flagler Awards since 2001.
Both Cowbell Agency principals had large-market agency experience before moving to Brevard. McBride worked with Fortune 500 clients like Coca-Cola, Kellogg's and BASF in Atlanta and Latham worked in Nashville with clients including Alcoa and Cracker Barrel. Like Latham, McBride also boasts client-side experience for his tenure as Vice President of Marketing for a global home fashion/textile conglomerate headquartered in Manhattan.
"Clients recognize our unique perspective of having worked on both sides of marketing," reflects McBride. "And as entrepreneurs, we also share their same concerns about running a business and ROI on all expenditures including marketing."
"ROI is one of the biggest reasons we became a Google Partner Agency and have been building our digital marketing services over the past 15 years," adds Suzanne McBride, Partner and Chief Operating Officer at Cowbell Agency. "As a CPA, I can appreciate how online targeting, media outreach and tracking allow clients to monitor the numbers and gauge response 24/7."
Details about the new agency and its services including brand and web development, SMM, SEM, SEO, traditional broadcast and print media, PR and video production can be found on cowbellagency.com. Digital marketing options are also listed on the attached document.
"Exciting to hear about the next chapter in the agency's growth to become Cowbell Agency," says Amelia Woodbridge, former partner in McBride Woodbridge Marketing. "Mike is a well-versed marketer who has given companies large and small successful marketing programs for almost 30 years. This longevity reveals his dedication to his craft and showcases the trust companies put in his counsel."
"I am sure Cowbell Agency will be a success, too!" added Woodbridge.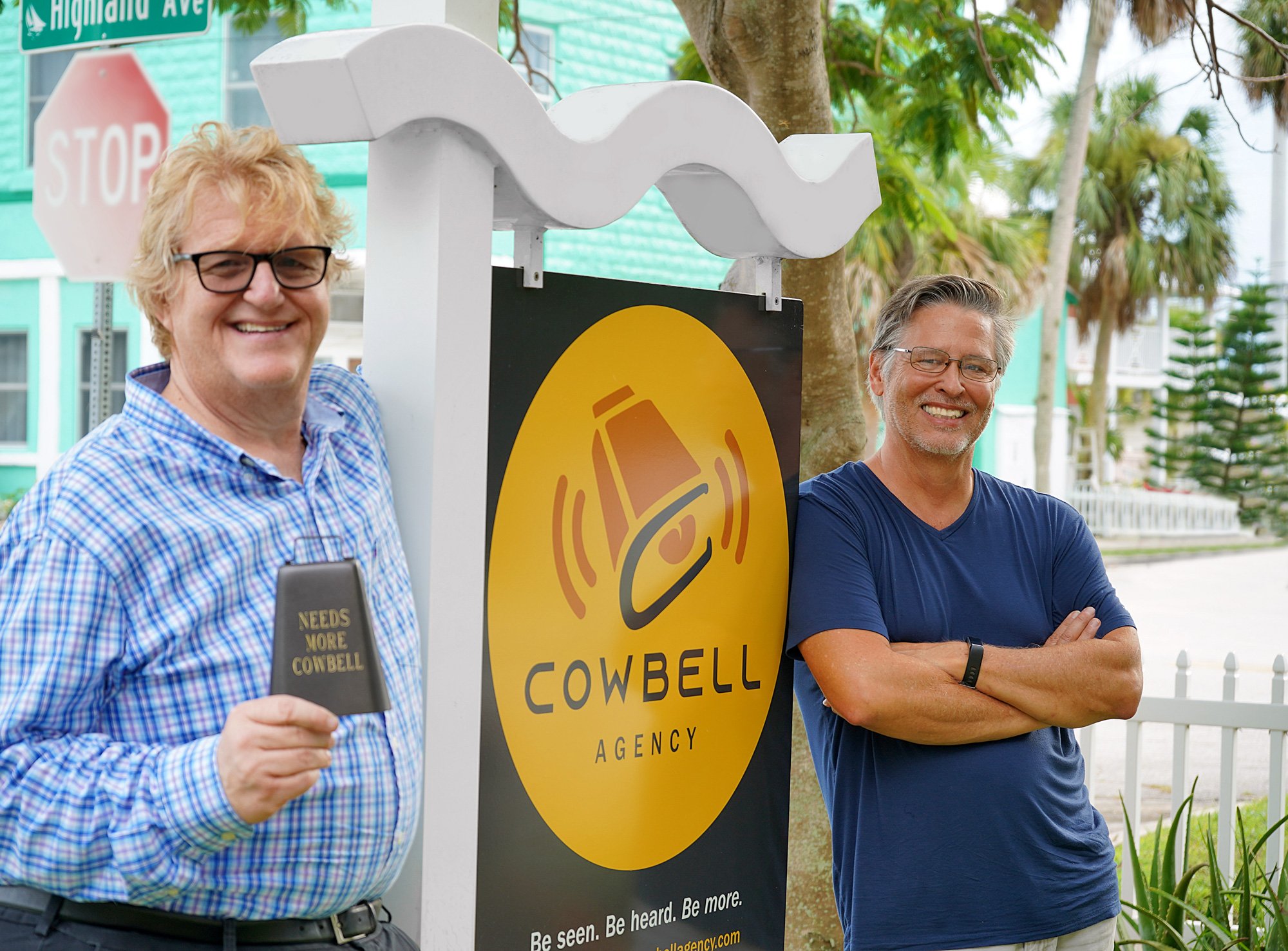 About The Cowbell Agency
Cowbell Agency LLC is a full service, digitally integrated marketing agency serving clients with local, national and global marketing. A merger of McBride Marketing Group and Drumup Media Group, the Cowbell Agency team understands that successful modern marketing is about ensuring all aspects of a client's brand and message are integrated and working to improve your bottom line. The object isn't to increase web traffic or get more likes, the end goal is to engage with a client's customers in a meaningful way… to translate leads into sales. Cowbell Agency is located at 668 Law Street, Melbourne, FL 32935. Contact information: +1.321.259.1795 or [email protected].