Optimize your site's traffic
We do deep, thorough analysis of you and your competitors' keyword performance for maximum search presence.
Get a Free Web Consultation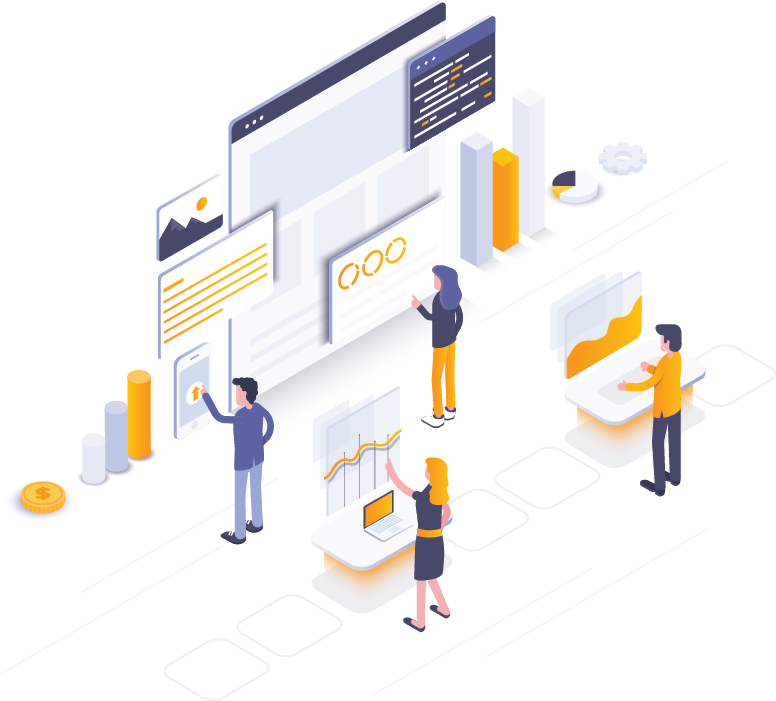 Optimize your site's traffic!
We do deep, throrough analysis of you and your competitors' keyword performance for maximum search presence.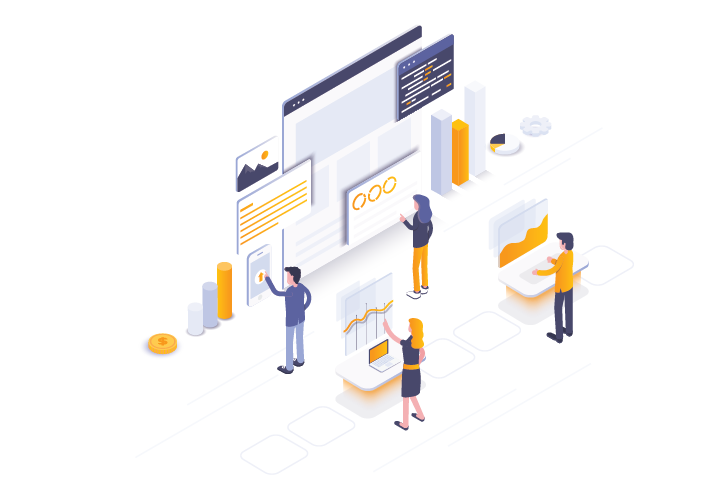 Cowbell's SEO programs are tailored to meet your specific needs.
All SEO programs are not equal. In fact, trying to solve them similarly will lead to failure. To determine which one is a better handle that, we use our own proprietary data-feed platform,  ensuring your online presence is consistent and complete. Check out one of our articles outlining the 5 most important things that can instantly help your SEO.
What level of SEO do you need?
Cowbell's world-class global SEO programs

Website Health Audit
We identify and fix all the issues that negatively impact your site's search performance. Things like missing heading tags, duplicate content, broken links, etc. All those things that, because you're busy actually running your business, you don't have time to fix. But believe us…they are killing your search performance.

Strategic Keyword Research
Everyone says they do it, but we do it better. We're talking through, intelligent, exhaustive keyword research to find those long-tail, non-banded query phrases that can be game changers. Don't understand what that means…we do. That's all that's important.

On-Page SEO Checker
We go right to the pages on your site and find the weaknesses. More importantly — and this is important — we find the pages on your competitor's site that may be killing you. This helps us pinpoint the perfect strategy to fight back. If you're not doing, well, perhaps you don't mind coming in below your competitors on the SERP. After all, It's only money.

Comprehensive Backlink Analysis
Did you know every external link back to your site is like a popularity vote. It tells Google that your content is worth linking to. That means they are more likely to recommend your pages. But beware, some of those links are toxic and negatively impact your scores. We know how to find them, analyze them, and whack the ones you don't want.

Schema Code Implementation
Did you know there is a structured data language that allows your site to talk directly to Google. It tells it things like what your business does and where it is located. But that's not all, it is Schema code that helps Google decide which site's have the answers to common questions asked in search engines.

International Brand Monitoring
Ever wonder just how often your brand is mentioned on the web? We can track that, and compare it to your competitors. Our daily crawl catches everything from press release pick ups to blog mentions. Just the type of data you need to develop the right strategies to increase your presence.

Organic Content Creation
Content is still king. You need a team of professionals helping you write blogs and press releases, shoot and edit videos, tech writing support for case studies and white papers, write web content and design info-graphics. To optimize your search performance you need the type of content search engines want to recommend to searchers.

Meaningful Metrics Reporting
At the end of the day, you want to see results. And you need to see those results in a way that easy to understand and communicate. We break it down into very understandable, meaning numbers like the $ value of your organic search performance. We know that number for your competitors too. Remember, for every dollar you go up, your competitors are going down.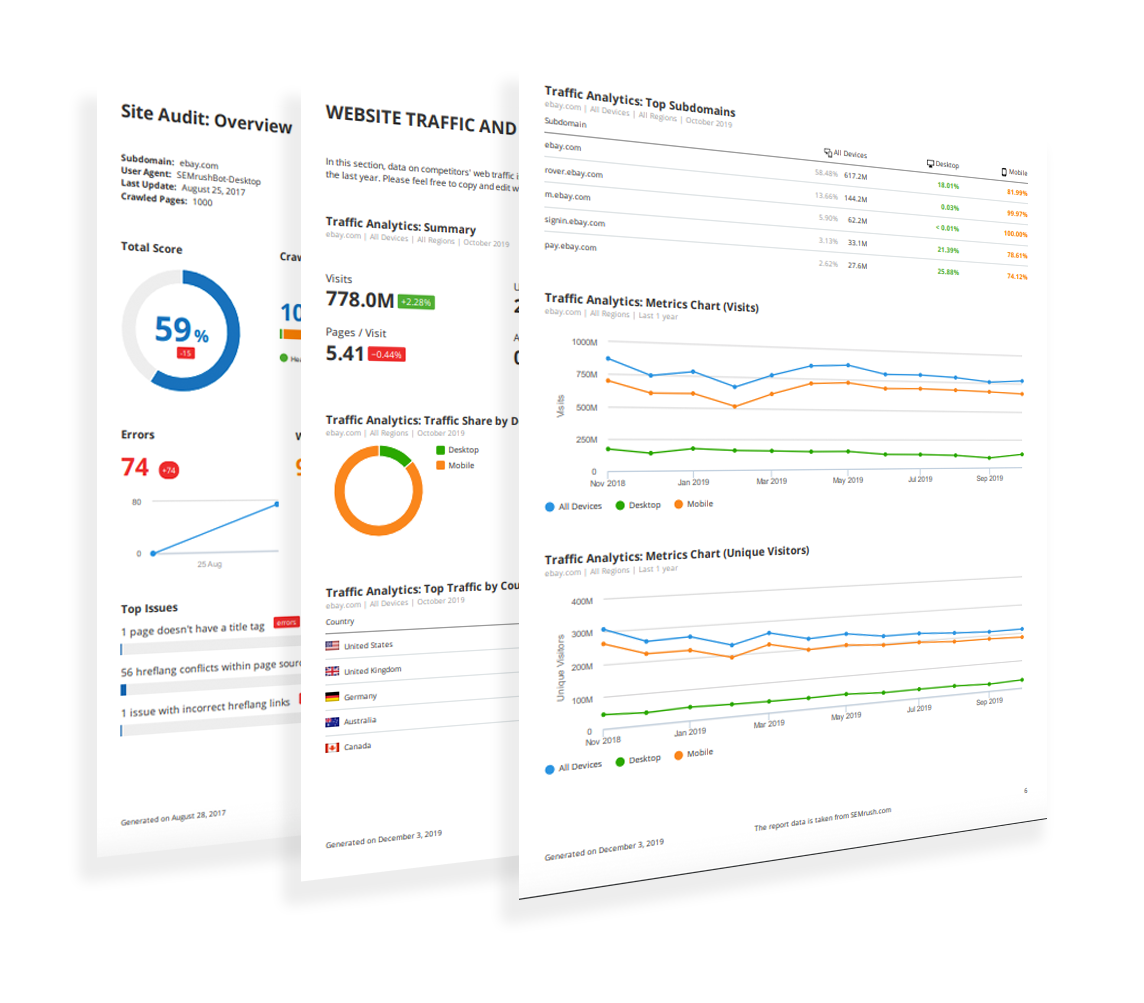 Results you can see and believe
Our SEO reports are honest and insightful. You'll see exactly where you stand every step of the way. 
Cowbell's comprehensive local SEO and digital profile management package

Google Business Listing
We get you up and running with a tightly branding, positive Google Business listing. The first step to building your local presence.

Post your accurate digital profile to over 80 different directories and list sites that drive local SEO on search queries like: "pizza near me."

Our proprietary platform puts you in the driver's seat of managing your online reputation. If you're not proactively managing this, your brand could be at risk.

Listing & Directory Management
Whether you've got one location or 1,000, our platform makes sure they are all listed accurately and synced to the directories that drive SEO.

Site Health Audit
We identify and fix all the issues that negatively impact your site's search performance.

Your unique dashboard shows you exactly where you stand. Know where you win, where you lose, and where to attack.

Schema Code Implementation
We make sure your site is coded to talk directly to search engines so they know who you are and what you do.

Meaningful Metrics Reporting
Concise, clean, easy-to-understand reports that can be read through your dashboard. All you need to know without wasting your time.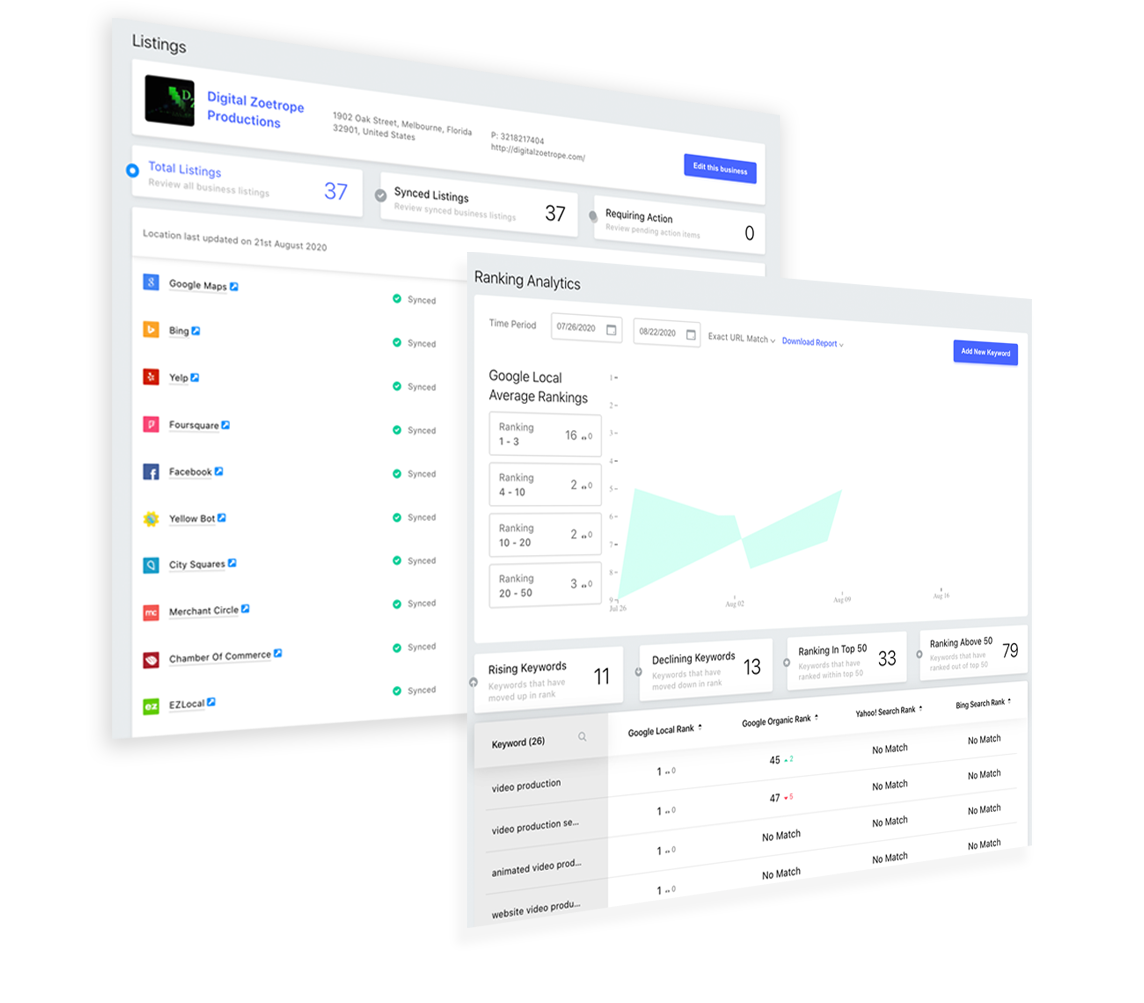 Your unique dashboard tells you everything you need to know.
Our SEO reports are honest and insightful. You'll see exactly where you stand every step of the way. 
Our Listing and Directory Management platform auto-syncs to all of the directories that Google uses to build your digital profile











































































The Internet Chamber of Commerse


















Get all of your local SEO progress in easy to understand reports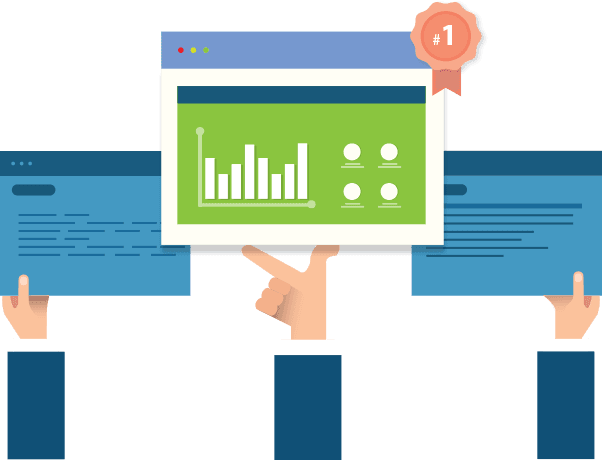 See your current company listings
By running our free diagnostic scan, you'll see if you're doing well or if we need to fix some things.
Voice Search Optimization
You might ask: "Alexa…how do I get my site to come up in voice searches?"
Alexa: "Call the Cowbell Agency"
Introduced by Google in 2011, voice search was initially more of a novelty than a feature that users relied upon at the time. However, improvements in speech recognition technology have thrust voice search to the forefront of search marketing. Current statistics show that 41% of adults use voice search at least once per day. Studies show that in 2020, more than half of all smartphone users will engage with voice technology on their device.
Here are the top voice search statistics and trends to watch in 2020:
Top Voice Search Statistics for 2020
Google reports that 27% of the online global population is using voice search on mobile.
eMarketer predicted that over a third of the US population (111.8 million people) would use a voice assistant monthly in 2019, up 9.5% from 2018.
ComScore reports that more than half of all smartphone users are engaging with voice search technology in 2020.
If you want your site to be optimized for voice search, we know how to do that. It's done through directory listings and schema colding. 
Need more cowbell?
Every business needs a little more noise. Just drop us a line to see if we can help.