Let's make some noise!
Our research reveals the most cost-effective keywords to outperform your competition.
Get a Free Web Consultation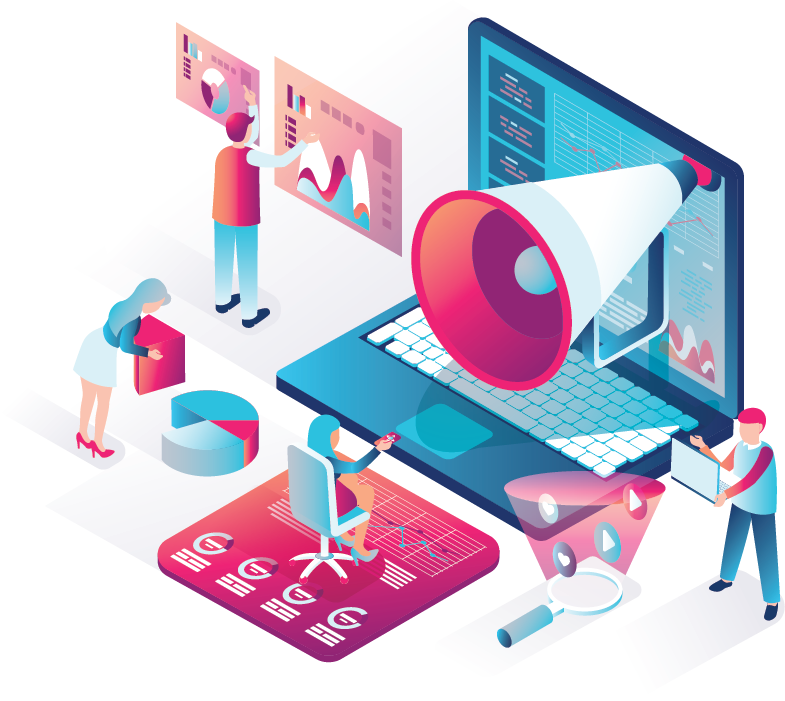 Let's make some noise!
Our research reveals the most cost-effective keywords to outperform your competition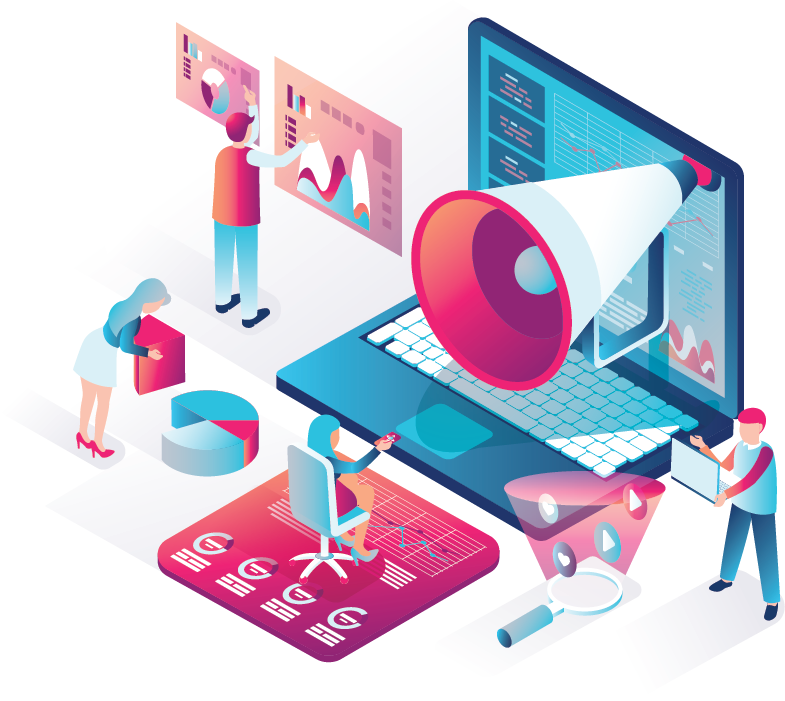 Highly Efficient SEM (Search Engine Marketing) Programs

Keyword Research
Our thorough research allows your campaigns to hit the ground running, targeting the cheapest and most searched queries important for your success. 

Holistic Management
We handle everything from keyword bidding, budget adjustments, ad and copy creation, geo-targeting and performance tracking. 

Cost-Controlled
You set the budget, daily and monthly, so there are no surprises. Our job is to get the most out of what you can afford to invest.

Mobile Campaigns
We can specifically target mobile searches, as well as voice searches, if your customer base skews toward a younger audience.

Remarketing
Conversion rates among the potential customers who have already been to your website is typically higher. We know how to keep talking to customers throughout the entire buying cycle.

Geo-Targeted
Need to target a specific geography? We have the ability to get down to cities and counties, and even, a specific mile radius around events like concerts and trade shows.

Ad Creation
We create the copy for text ads as well as display ads in all sizes to fulfill Google's entire array of opportunities.

Meaningful Metrics Reporting
What's important? How many people saw your ads, engaged with your ads, and then went to a specific spot or took a specific action on your site.
Achieving your SEM goals through personalized campaign management
While the potential benefits and capabilities of Search Engine Marketing (SEM) increase every year, so does the complexity. There are thousands of advertising assets marketed through search engines like Google, Bing and Yahoo. Each one of these different types of campaigns have their use, and with automated bidding, audience segmentation, etc., managing these programs requires constant attention. That is… if you want to be successful at it.
Google Video Campaign
Targets the areas and audiences
Uses searched keywords like "fun vacation"
Can run in search campaigns and Google Display Ads
Runs ads in targeted areas on Google Display Network websites
Serves up animated banner ads on other sites they visit
Cherry pick travel related sites
SEM: Google search engine campaign pushes traffic to the website
Grabs low hanging fruit… people already searching for your service
Has effectively replaced the Yellow Pages as first step in search
Only way to immediately impact search result ranking
Able to daily monitor and optimize through CPC, CTR, relevance
Client controls budget, 24/7 analytics, only pay for results
Excels when video is used as search response ad
Brevard's only full service Google Partner Agency
It takes time and experience to run a successful Paid Search program. We have a proven track record of lowering cost while increases your click-through-rates (CTRs). Isn't that what it is all about?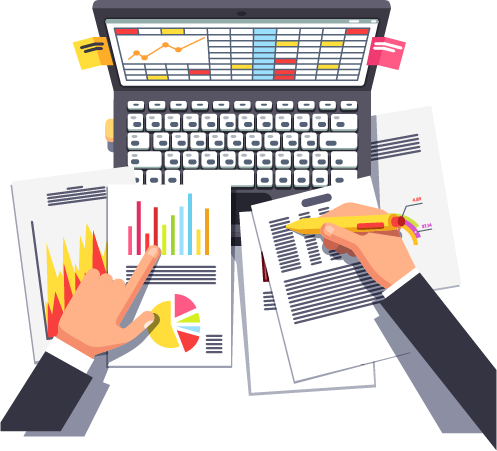 Understanding SEM
We're creative, but we also like to do the math sometimes.
SEM programs are giant equations. You already know how much you are going to spend because you set your budget.
Each time a potential customer clicks on your ad to visit your site, it costs the amount you agreed to pay per click. The object is to bid on and select keywords and phrases that can deliver the most traffic within your budget.
How do we do that? Let's just say there are a lot of research, spreadsheets, and cups of coffee. But we know how to solve the problem and get the most "x" for your "y".
Account audit
If you've already begun a paid search advertising program, we'll analyze your current accounts and look for expanded opportunities for performance and efficiency. We'll tell you what you're doing well, and what you're not. This is all part of the process of establishing a solid foundation for our partnership.
SEM campaign management
For an SEM campaign to be successful you need it to be relevant, scalable and measurable. Cowbell specializes in Google Adwords and Google Video Advertising. We handle all of the bid settings, geo-targeting, and set up all of the conversion tracking.
Keyword research and analysis
Although it is similar to the keyword research for SEO, there are some differences. Now you also have to worry about the branded keyword sets, and even expand on some of those semantic or long-tail keyword opportunities that allow you to find high-performing yet inexpensive keywords.
Remarketing campaign management
Just as with all sales activities, the more you talk to a customer the more likely you are to get a sale. Your website can't be expected to close the first time they engage with a customer. With Google's remarketing campaign, you can keep reminding a customer that you're still an option. We know how to manage these campaigns effectively to deliver the results you're looking for.
Mobile campaigns
More than half the searches in the U.S. are now done on mobile. That means your online campaigns need to be specifically targeted toward these devices and optimized to achieve results. We develop targeted messaging to those on-the-go consumers with our expertly tailored mobile campaigns.
What does SEM stand for?
SEM stands for Search Engine Marketing. It is the practice of creating and serving digital ads to relevant users while they are browsing and searching online. Google has tools specifically for business owners and marketers to do SEM called "Google Search Ads."
What is the difference between SEM and PPC campaigns?
"PPC" stands for pay-per-click. Some PPC campaigns can be run through search engine advertising programs but they aren't exclusively done through search engines.
How do I control my SEM costs?
Usually your budgets can be set for a specific amount of money per day. By bidding on lower-cost keywords, you can get more "clicks" per dollar.
Need more cowbell?
Every business needs a little more noise. Just drop us a line to see if we can help.