We design sites that work!
Our sites are not only creative. They put all your online pieces together to feed your funnel.
Get a Free Web Consultation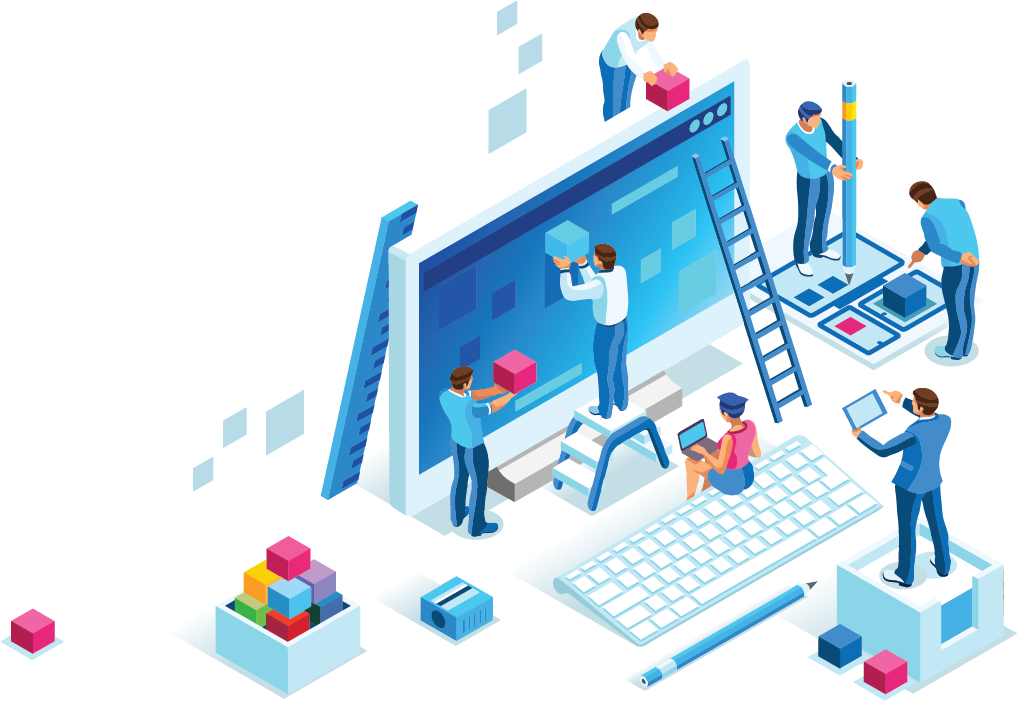 We design sites that work!
Our sites are not only creative. They put all your online pieces together to feed your funnel.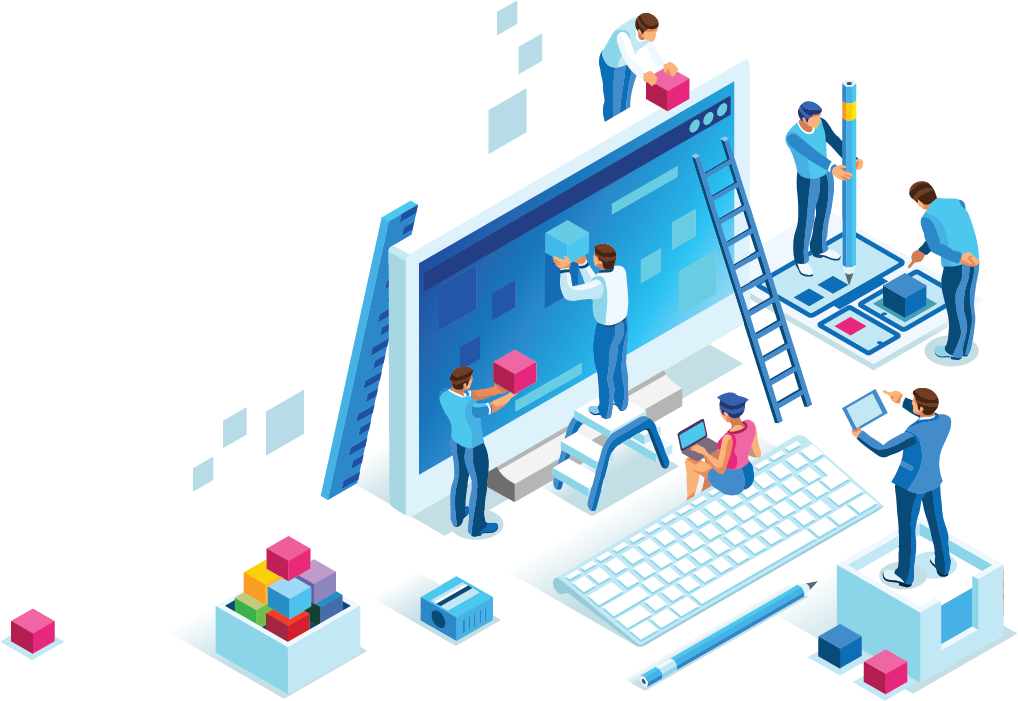 Responsive Design
Your site is engineered to perform seamlessly across desktop, tablet and mobile devices.


Lead Nurturing
Cowbell Agency uses Hubspot functionality to capture leads and grow your business.

Social Friendly
Your site is built to be promoted and shared through multiple Social Media channels.
Our sites are lead generating machines
All marketing roads including referrals lead to a company's website. In today's hotly competitive marketplace, the website often becomes the convincer that makes a prospective customer pick up the phone and take the first step. The website has to exhibit the company qualities of being solid, reliable industry source… preferably even the qualities of a category leader. This "dressed for success" website approach uses:
Great digital design and production sensibilities

Logical hierarchy and flow of information

A good projection of the company character and story

Clear and easy calls to action

Compelling imagery
We build websites that work
What does that mean? To some, it means there are no broken links. To others it means driving new customers. For some, it means slick, modern design that presents a positive corporate image. A good website requires all of these things.
The problem with the web world is it is hard to find an agency that is focused on all of those things. Probably some of the most beautiful websites you've seen designed by traditional marketing agencies are all style and little substance. Some of the more geeky guys who love to code, may build in all of the bells and whistles, but forget that the way the site looks and feels is still part of the customer experience.
A website from Cowbell Agency combines premium functionality along with a graphically stunning design. The development process includes strategic marketing analysis, structure and design, content and layout, beta development and testing, and final launch.
Our preferred platform: WordPress
To better address the increasingly demanding needs of businesses online, Cowbell creates WordPress website that combines the benefits of platform standardization, development automation, ongoing updates, built-in flexibility, in-site search ability and real-time client interface.
The WordPress platform includes:
Full client content manageability with easy CMS

Superior online user experience and interface

Well-crafted graphics and content presentation

SEO enhanced structure and management
A responsive structure for all screens
We build responsive websites with benefits that include:
Highly Flexible – Responsive web design sites are fluid, meaning the content moves freely across all screen resolutions and all devices

Exceptional User Experience – Responsive web design provides the optimal user experience irrespective of whether they use a desktop computer, a smartphone, a tablet or a smart-TV.

 

No horizontal scrolling or resizing is needed for any visitor to access your website from their favorite device.

Cost Effective – The advantages of having a single site that conforms to the need of all devices are significant when compared to having two separate websites. Responsive web design enhances SEO efforts by having all your visitors directed to a single site no matter what they prefer to use as a device.

Dictated By Google – Google states that responsive web design is the required configuration to enjoy the full benefits of search engine optimization. Google places user-experience as an essential high ranking factor to maximize SEO.
Interface training provided
Cowbell conducts a face-to-face training session with the designated client website administrators to instruct them on how to use the administration tools, WordPress content management tools, and Google Analytic monitoring.
Testing, testing and more testing
Working web sites are placed online in a "beta" site mode — access only by our staff and the client. Prior to launch of the development project, the website will be tested for all its functionality, including forms, database functions, automated features, server compliance, e-mail functions and browser compatibility.
Post-launch support
Once a web project is live, we closely monitor the site to troubleshoot any issues, watch web traffic, assess visitor experience, and provide any tweaks necessary.
Fanatix Four
A fast-paced, updated on-the-fly magazine site focused on Nintendo gaming products. This multi-author site serves up content based on author, topic, top-rated, most-shared, and newest. It automatically syncs with related YouTube, Twitter and Facebook pages.
Back-end includes author user-level permissions and custom workflows. Homepage sliders and buttons populated by a simple click of a checkbox. Also features an easy-to-update calendar for widget and game release schedule. In other words, this site IS their business and they needed a flexible, multi-author tool built to be efficient.
Our work includes:
Brand design
Customized child theme
Web development
Web Hosting
fanatixfour.com
United SiC
United SiC is a technology leader in silicon carbide power semiconductors. This global brand needed a design that matched the overall visual brand guidelines, instilled trust with a disciplined and clean look.
The site features parametric tables of solutions, an animated corporate timeline, tech blogs, and videos. 
Our work includes:
Brand design and management
Design consulting
Graphic support
Video production and editing
Ongoing global SEO
Product messaging
The Biederman Blog
The Biederman Blog is a vibrant, world-class blog site for the Southwestern Law School. It is currently ranked #1 among Entertainment Law blog sites. After it's initial re-brand and launch it was voted Best Legal Blog in America. It has also won numerous national and international awards for design and content.
It was built to be functional, with multi-level approvals and customized workflows for writing staff of 20+ law students each semester.
From the start, it was designed to be search-engine smart, easy-to-post, and easy to manage.
Our work includes:
Brand redesign
Web development
Custom child theme based on Divi Extra
Graphic support
Product messaging
biedermanblog.com
Web hosting/maintenance packages
Managed WordPress Website Hosting
Cowbell Agency is a GoDaddy Reseller with direct access to the online juggernaut's many online products and services including website hosting, domain, security and digital options.   These include:
Basic Managed WordPress Website Hosting 
$225/year
SSL security (required to safely browse your website)
$69/year
Web Hosting Enhancement Options
We highly recommend 2 additional services to help your site stay healthy and safe from attacks:  
Monthly Website Maintenance Option
Edits and proactive vigilance. 
Today's websites are and should be constantly evolving. Organizations need website maintenance to not only keep the content fresh but to maintain website performance with both WordPress and security tweaks and updates.
Even when sites have no security breach, they can go down due to errors such as incompatible plugin updates, PHP updates and WordPress platform updates. Conflicts with updates can cause website format issues, missing assets or bring the site completely down.   
To minimize these issues, we offer Monthly Maintenance Plan that includes:
Basic content edits (up to 1 hour/month)

24/7 Website Uptime Monitoring

Maintaining Staging Website

Monitoring/Updating/Troubleshooting Plugins

Monitoring/Updating PHP

Monitoring/Updating WordPress

Monitoring/Updating Security Features                             
$190/month 
Need more cowbell?
Every business needs a little more noise. Just drop us a line to see if we can help.