Inspire your customers!
We script, shoot, and edit attention-grabbing videos and radio spots.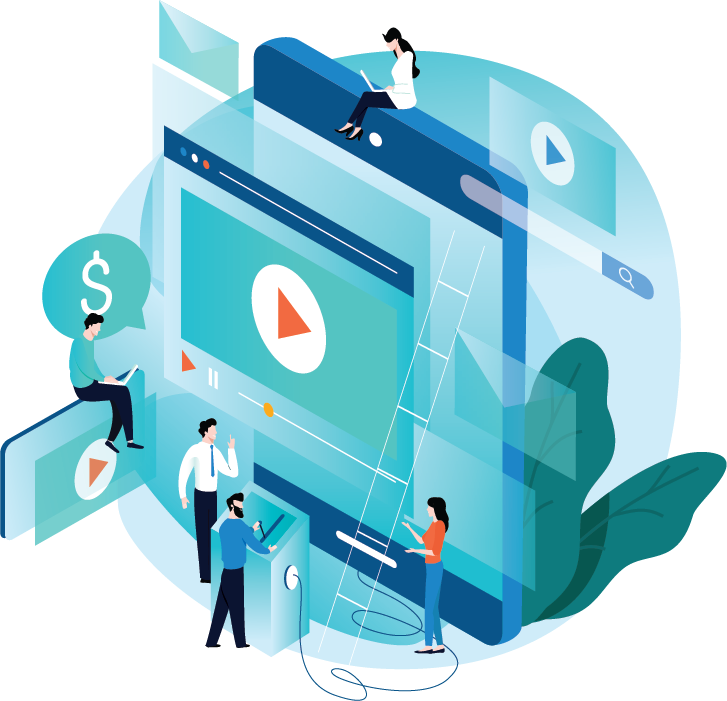 Broadcast and Video Production
Even in the face of emerging online TV options such as YouTube and other streaming providers, Broadcast TV and radio are still two of the most viable options for implementing bold, lead-generating video campaigns. As long as consumers are watching TV or streaming channels, it is effective if properly negotiated, targeted and scheduled. According to a Nielsen report, U.S. adults are watching over four hours of TV per day.
Our video production experience includes development of broadcast television spots (including two Flagler award winners), event spots and event tagged spots, TV billboards and promotions tagged spots for network and cable TV. Cowbell can deploy broadcast TV and radio campaigns that offer excellent integration with digital marketing and lead response. Our approach to video production allows us to create unique content that fits on any screen.
Network TV
Network TV is a high impact medium where we can purchase airtime in a slot that can be finely tuned to align with your targeted audience segment. The challenge with video production for Network TV is an expensive medium considering the cost of airtime, of creating commercials, and difficulties in getting quality time slots. As an audited medium, TV media buying is almost a science with audience rankers and reach %, gross rating points, household impressions and other metrics help us to get the most bang for a client's buck.
Trust us and relax; we got this.

Script Writing
We begin video production by developing compelling scripts that get right to the point and highlight your business key differentiators.

Production
Our video production levels are flexible to meet your budget needs. We network with Central Florida's best production companies when necessary.

Editing
Whether it is adding a professional soundtrack, cutting for time and effect, or adding animation, we know how to make your company look good.

Live Streams
With our "new normal" live stream events are more important than ever. Plus, they're great tools for capturing new leads.
Need more cowbell?
Every business needs a little more noise. Just drop us a line to see if we can help.