Reach New Heights!
Success is an uphill climb, but our team can help you reach the mountain top.
Meet Our Team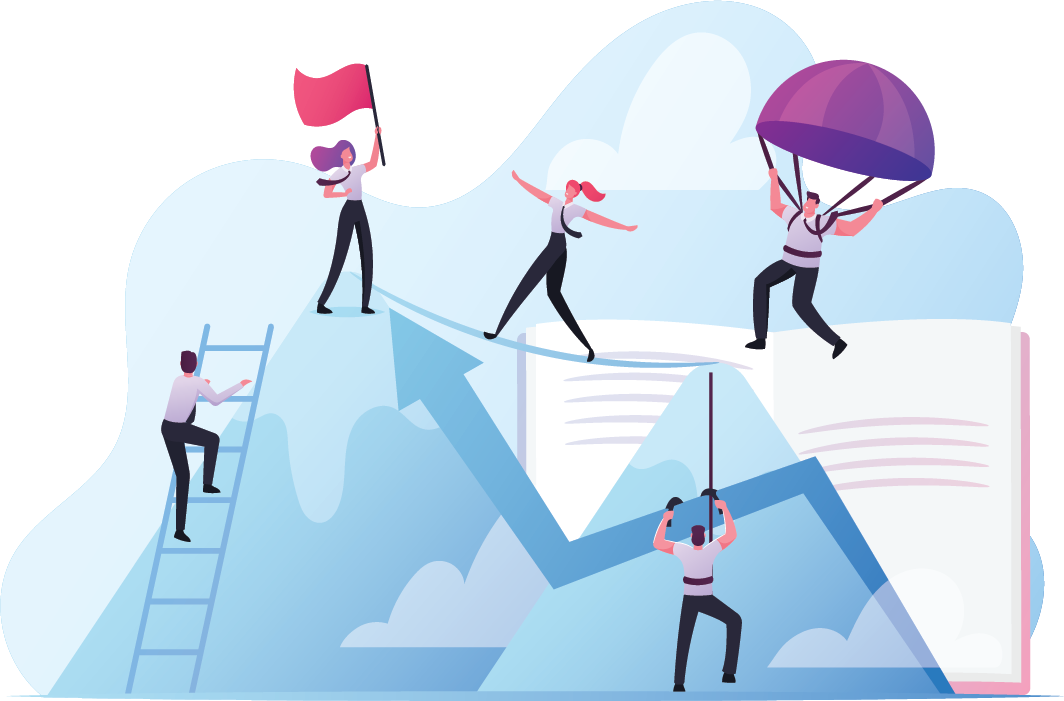 Reach New Heights!
Success is an uphill climb, but our team can help you reach the mountain top.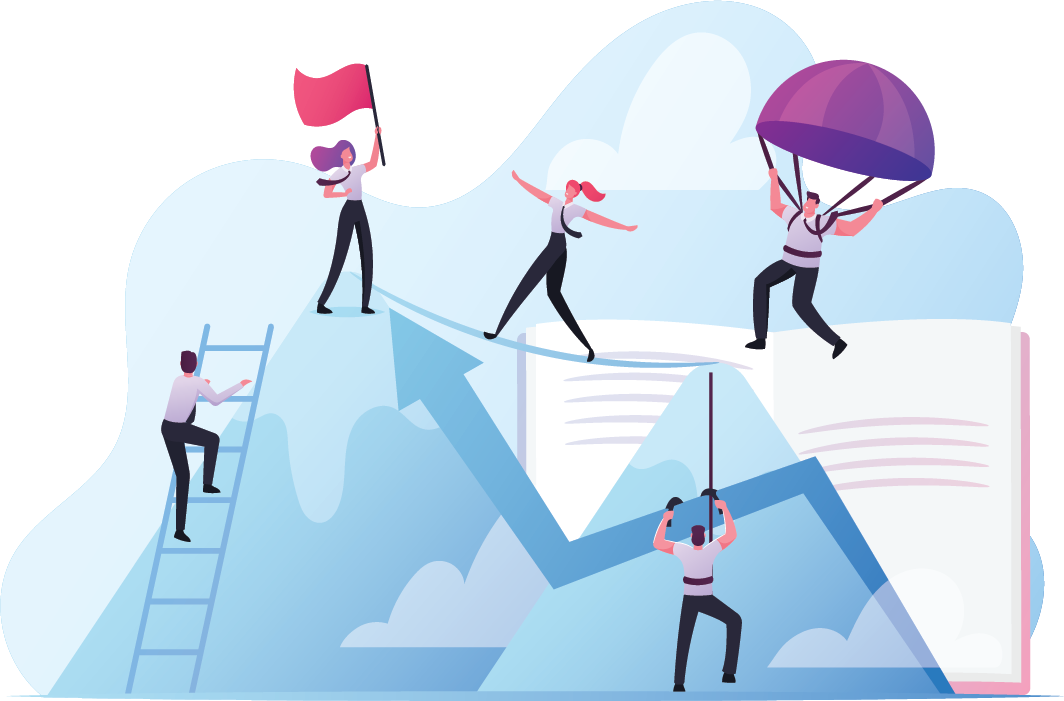 The knowledge and expertise to deliver a fully-integrated marketing solution
We are a full-service, award-winning marketing agency
Digital prowess
While we provide all of the traditional media, creative and marketing services expected from an advertising agency, Cowbell Agency is also a digital marketing agency and a Google Partner Agency. We are located here in the high-tech corridor of Florida's Space Coast, Brevard County.
Dedicated professionals
Our agency is staffed by professionals who are highly strategic, seasoned, creative and obsessive about our craft. Our ever-broadening internal skill sets lend leading edge, best-practice communications for digital, print, outdoor and broadcast advertising. We are strategic marketeers, advertising gurus, compelling copywriters, innovative designers, public relations practitioners, critical thinkers and digital dynamos.
Recognized excellence
Since 2001, the key staff members of our marketing agency have been awarded more than 160 awards by the American Advertising Federation, Florida Public Relations Association and the Governor's Conference on Tourism Awards.
Core agency expertise
We provide all of the traditional media, digital media, creative and marketing communications services including:
Marketing research
Gathering, filtering and conclusive analysis of all the factors that impact the strategic development of a marketing plan.
Brand identity
Our brand identity services include: analysis, strategy, development, rollout and reinforcement of brand symbol assets and continuity applications that capture and retain mindshare.
Broadcast advertising
Planning, concept development, copywriting, direction and production of video, radio and TV advertising.
Print advertising
Planning, concept, copywriting, layout, art direction, production, media buying and fulfillment to newspapers and magazines.
Digital marketing
Everything from online display advertising, SEM, SMM, online reputation management, lead generation and CRM implementation. If it's digital, we know how to do it.
Website design
We build and maintain websites that stand the test of time.
Print collateral
Strategic planning, concept, copywriting, layout, art direction, production and printing of concise, creative print communications such as award-winning brochures, publications and sales support material.
Trade show and event support
Concept, design and creation of show-stopping trade show booths and graphics as well as pre, during and post show promotion.
Packaging and POS (Point-of-Sale)
Strategic planning, layout, art direction, and production of product packaging, labels and in-store displays.
Public relations
Strategic planning, concept, copywriting, layout, art direction, production and distribution of direct marketing collateral, catalogs and teasers.
Discipline guides our processes.
Our keys to successful relationships and results with our clients are:
The search for digital marketing ends here
We are a full-service marketing agency and a Google Partner agency adept at integrating all forms of search engine marketing and optimization with our clients' marketing efforts.
Creative excellence is our calling
Creative execution is what our clients trust us to provide. From high concept directions to high production values, our creative work wins awards, new business and continued results.
Fluid lines of communication never stop
Transparency is imperative to the client/agency partnership. This ensures that all relevant considerations are taken into account when formulating marketing strategies and message content. It also allows the relationship to develop trust, which is the foundation of lasting business partnerships. We are accessible day or night as the world of marketing never sleeps.
In step with shared values and vision
We research. We listen. We observe. We advise and execute… all the while, keeping the client involved in every step. We find common ground both in marketing direction and in working relationships. We excel with clients that demand the best in marketing communications — from research analysis through creation and insightful reporting.
Establishing quantifiable goals and expectations
We consider all options to deploy the most effective advertising in terms of results and cost efficiency. Goals are set and tied to quantifiable metrics including web visits, KPI's, conversions, and CTR's. We put mechanisms in place to monitor response and analyze marketing ROI. Our reporting is not simple raw data. I's a detailed analysis with conclusions and recommended next steps.
Disciplined in our approach and process
Marketing strategies require a combination of market intel, product analysis and media magic. Marketing implementation requires that reliable systems and resources be in place to achieve the greatest cost efficiency, the highest message accuracy and the best brand representation. Our extensive agency management system tracks all time, costs and projects…24×7.
Consistency in message and tone
Working closely with out client, we create a distinct character to the presentation of the brand, the key claims and the outreach to target audiences. With enough continuity, it builds awareness across the entire media mix. With enough frequency, it becomes the friendly reminders that establishes mindshare and converts to action.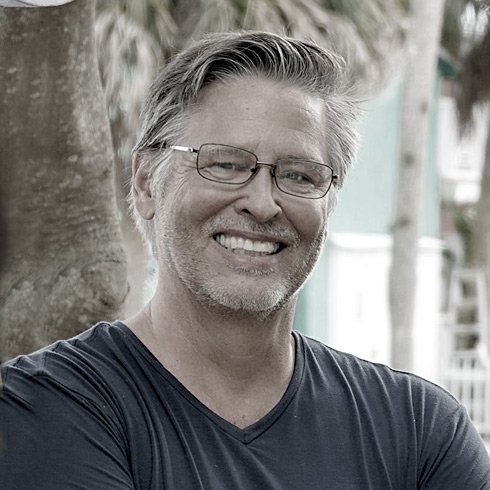 Mike McBride
Chief Marketing Officer, Partner
Mike McBride brings more than thirty years experience in marketing. His career began in Atlanta where he functioned as Creative Director for agency accounts including Coor's, Burger King, Coca-Cola, Bellsouth and Kellogg's. Client-side, McBride was VP of Marketing Services for global textile corporation Home Innovations, where he managed all domestic and international marketing efforts for customers such as Target, JCPenney and Calvin Klein Home.
In 2001, McBride launched U.S.Ad, which has evolved over the years through mergers and best practices to become Cowbell Agency.
McBride has actively served on more than 30 non-profit boards and committees Board Memberships have included: Business Voice, Founders Forum, Melbourne Regional Chamber of East Central Florida, Junior Achievement of the Space Coast, Brevard Workforce, Vivace Society, Space Coast Advertising Federation, Florida Public Relations Association – Space Coast, Bridges Foundation and Eau Gallie Arts District.
Recognitions have included:
 Volunteer of the Year, Brevard Symphony
Voted one of Brevard's 100 most influential business leaders by Space Coast Business Magazine
Voted one of Brevard's 100 most admired business leaders by Space Coast Business Magazine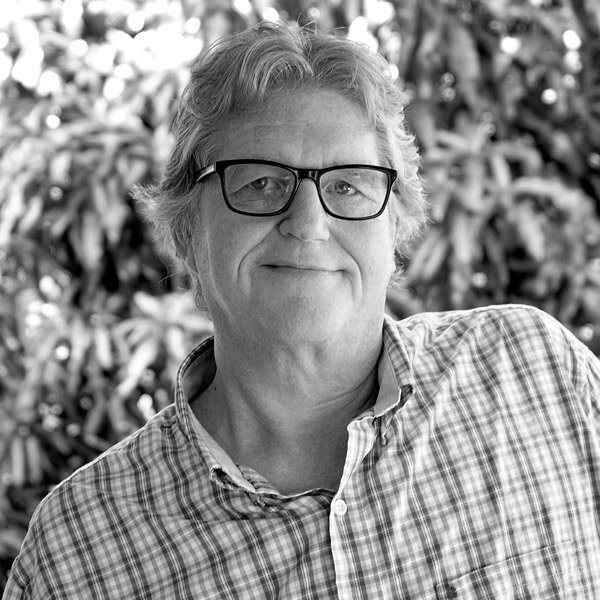 Adam Latham
Creative Director, Partner
Adam Latham has more than 25 years of marketing and business development experience. He began his business career as a business development analyst for Alcoa Fujikura, Ltd, where he supported global pricing strategies and international joint ventures and partnerships. Through joint ventures, he helped expand AFL's presence in China, Brazil, and South Africa.
In 1997, Latham left AFL to move to the agency side of marketing, working with Thomas Ryan Design before launching his own company, Melody Lane Design House. There he focused on web development, hosting services, and tech writing. 
In 2002, Latham moved back to Brevard area accepting the position of Digital Marketing Manager at Intersil Corporation in Palm Bay. A few years later, he was named Director of Corporate Marketing Communications, where he oversaw all global advertising, digital marketing, public relations, trade show and events, technical documentation, product launch process and messaging, video marketing and web development.
Latham launched a start-up cookie and gluten-free flour company named Kooky Sue's in 2013. 
In 2016, Drumup Media Group was launched with a very simple concept, to build true strategic partnerships with clients. For those clients he handles branding, messaging, web development and deep-dive SEO.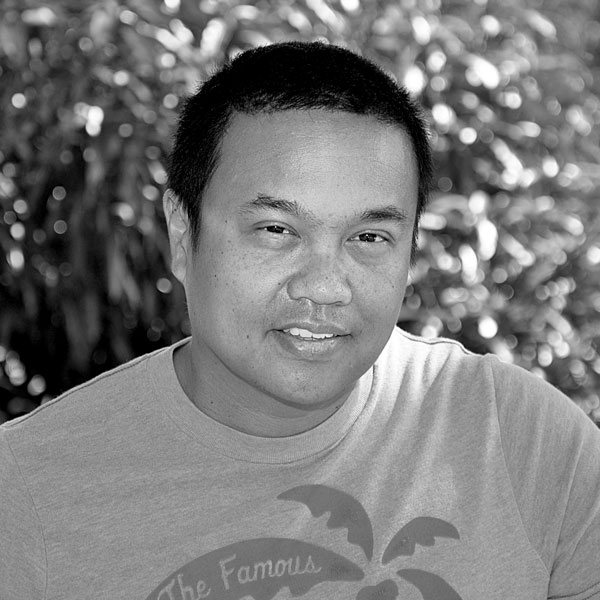 Andy Zavalla
Senior Art Director
Andy Zavalla made a name for himself in Brevard with award-winning work at Creative Images, DoubleTake Advertising, Accent Graphics and USAd before being named Senior Art Director for McBride Marketing Group.
Andy's experience gives him a keen understanding of design and print production. He works closely with the web development team formulating effective e-marketing and internet programs.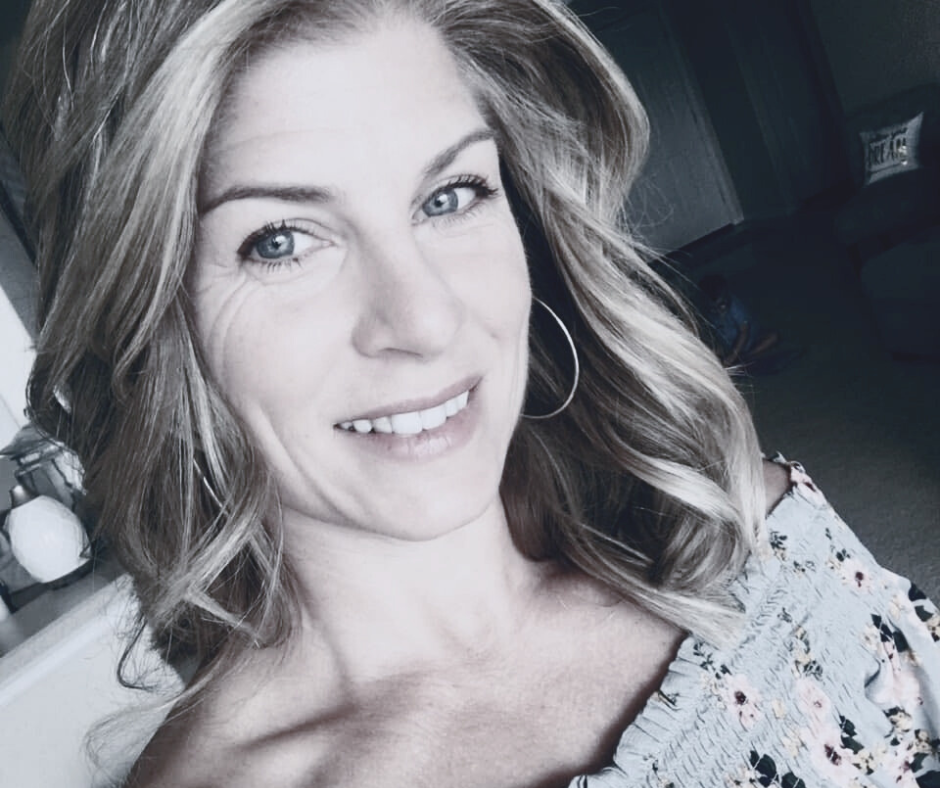 Shelley Gulley
Senior Marketing Manager
With over 2 decades of marketing and sales experience, Shelley brings a well-rounded consultative approach to our clients. Launching her career in Toronto, Canada with traditional print media at Yellow-Pages, and then transitioning into Radio before moving to Melbourne, Florida in 2005. She continued her radio career locally with Cumulus, until she branched out on her own working with several start-up companies to provide market strategy, branding, funnel-building, Email marketing, and online digital content. Shelley's focus at the agency is helping our clients with their digital and social media marketing.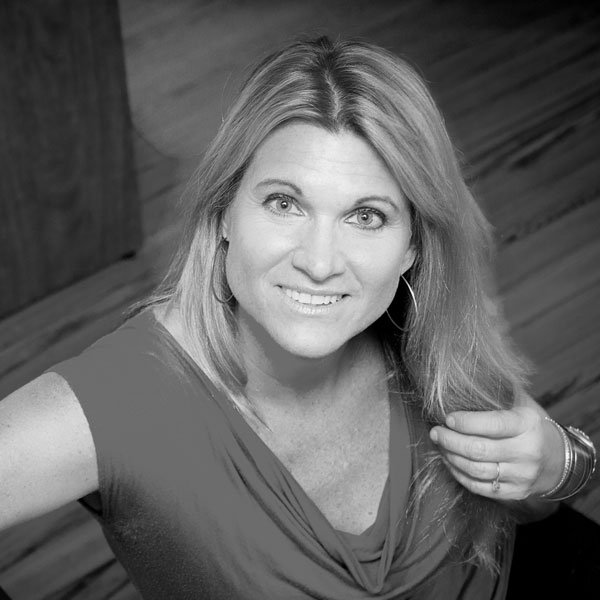 Suzanne McBride
CFA, MBA, CFO
A certified Public Accountant with an MBA, Suzanne keeps vigil on money moving through the agency and provides meticulous accounting documentation and compliance to all clients. A marketing graduation of the FSU College of Business, Suzanne first worked as a media buyer at an Atlanta agency before transitioning her focus to finance and accounting.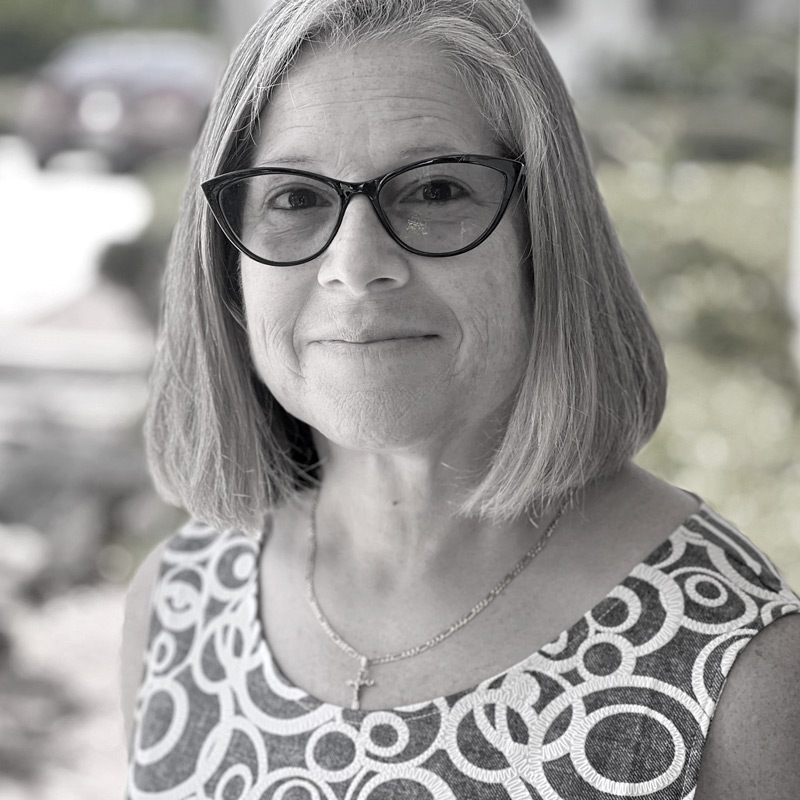 Sue Latham
Office Manager, Assistant to CFO
Sue helps keep track of all the finances and accounting documentation. She is a retired Brevard County Teaching Assistant who is transitioning to her new career. She was instrumental in the launch of other marketing agencies including Melody Lane Design House in Nashville, TN, and Drumup Media Group right here in Brevard.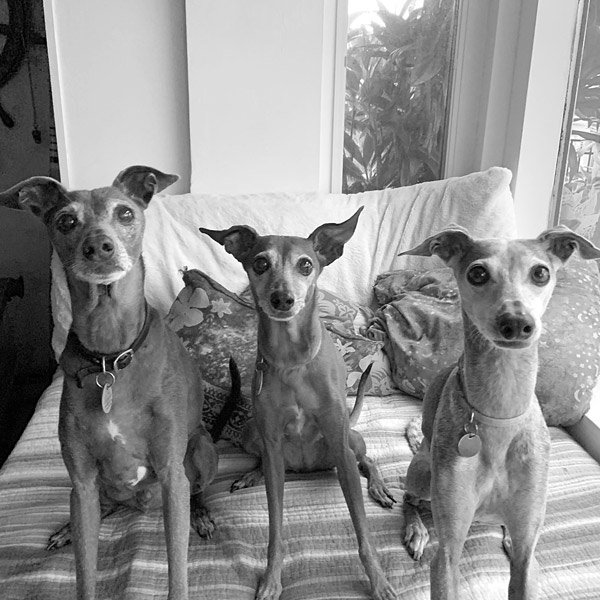 Agency Watchdogs
Security and Morale Support Specialists
Abby, Bella and Milo are not just pretty faces. They welcome visiting clients and vanquish pesky intruders. They are "iggy" mixes that serve and protect every day — not easy work.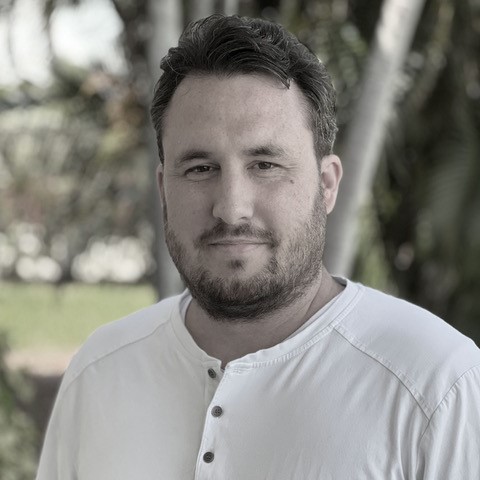 Sean Williams
Vice President of Strategic Marketing
Sean Williams brings 15 years of business development and marketing experience. His career began in Arizona in the print and radio world followed by adapting into all aspects of marketing.
In 2012 he branched into fully launching, branding, and maintaining numerous successful companies while serving as their VP of Marketing.
In early 2022 Sean came to the Space Coast with family in tow working at a national marketing agency as their VP of Growth and Marketing before coming to the HERD.
Sean is very active in the community and has sat on numerous boards and committees including, Lake Havasu City Chamber of Commerce, Lake Havasu City Hospitality Association and Lake Havasu City Convention and Visitors Bureau.
Sean currently sits on the Board of Directors for The Greater Palm Bay Chamber of Commerce, and is Marketing Chair for Florida Association of Veteran Owned Business Board of Directors.
Sean is very passionate about building lasting business relationships and is very strategic with his approach to his marketing and business development.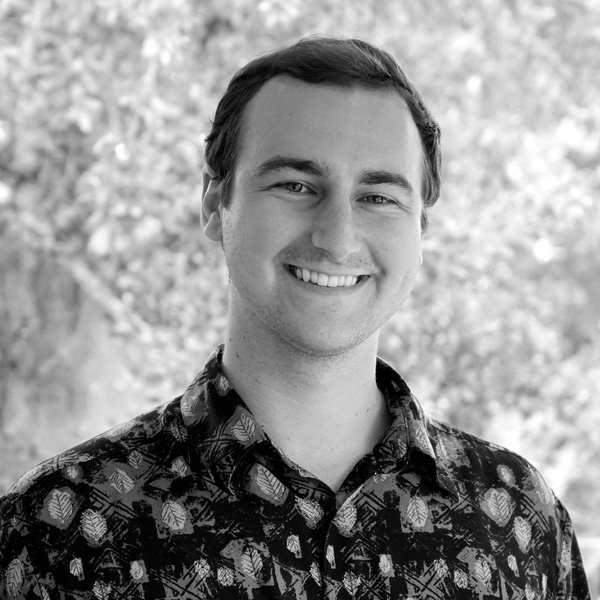 Owen Yorio
Digital Account Specialist
Owen Yorio is a Digital Account Specialist who wears many hats at the agency. He brings a well rounded knowledge base to the team with certifications in the Adobe Creative Cloud Suite, Google Ads, and SEMRush.
Owen provides production horsepower for SEO and content creation as well as client onboarding and account liaison functions. A graduate from the University of North Florida with a Bachelors in Marketing, he is Switzerland when the UF-FSU banter begins in the Fall. 
I greatly appreciate that Mike brings his work with us. Whether in conversation at a planning meeting, or int he design of promotional materials, Mike infuses his work with joy and creativity. His long-term commitment has helped NBNDC build upon successes and grow our capacity as an organization.
As Chair of the University of Florida's Department of Advertising, one of the top five programs in the U.S., I've worked closely with Mike over the years during which he has served as a member of our professional advisory council. He draws a big crowd and is one our most popular advisory council members. It is always amazing for me to watch him use his creative talent, insight and unique ability to help students make drastic improvement in their work. He is truly amazing.
Our business (just me at the time) was one of Mike McBride's first clients. Working with Mike and his team, we learned that when it comes to your advertising agency you don't want a vendor, you want a partner. Twenty years later, we have over 100 people serving four counties from multiple locations, and McBride is still our agency partner.
Through my participation on the Tourism Development Council, I have witnessed McBride formulate and explain an entire destination marketing campaign with flawless professionalism to a tough and knowledgeable group. Working directly with him on marketing and advertising campaigns for the Cocoa Beach Hotel Association, I am continually amazed at his creativity and his ability to quickly ascertain what works and what doesn't.
Mike McBride has dedicated his career to providing highly effective professional advertising services to his clients. I have had the pleasure of working with Mike on numerous projects and have found his dedication to quality to be on the par with the highest stabndards in the advertising profession.
Need more cowbell?
Every business needs a little more noise. Just drop us a line to see if we can help.