Unlocking the Power of Targeted Advertising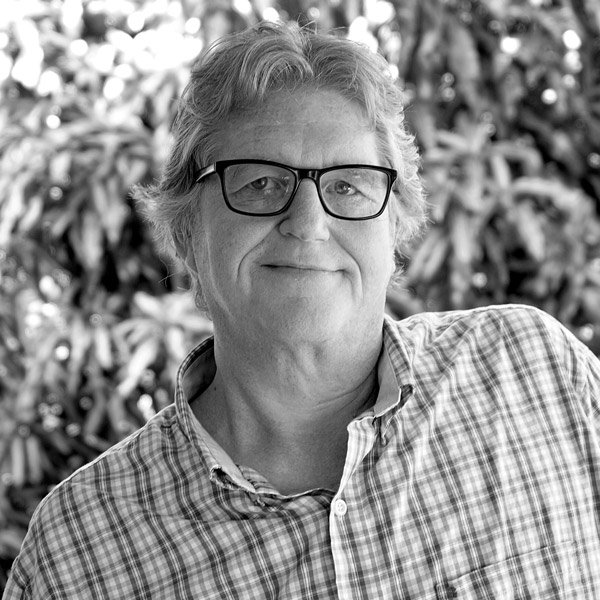 Adam Latham
The Cowbell Agency
In the ever-evolving landscape of digital advertising, businesses are constantly seeking ways to maximize their return on investment and reach the most receptive audience. The key to achieving this lies in identifying and targeting the right audience – individuals who are most likely to become customers. By focusing their efforts and budget on engaging with this specific group, advertisers can enjoy significant cost savings. In this blog post, we will explore the different methods of identifying the right audience and how it ties into the effectiveness of a DSP or programmatic advertising model.
(Even before we get too deep into this, I realize I have already introduced some jargon or acronyms that people who don't speak advertising geek might not understand. If you want to better understand exactly what DSP or programmatic advertising is you can refer to HERE
Identifying and Targeting the Right Audience
To effectively reach the right audience, advertisers have access to a wealth of data-driven insights that help them understand consumer behavior and preferences. Now, some of you right now are repulsed by the notion advertisers have access to this data. But get over it. We do. Take your consumer hat off for just a moment, please your business owner or advertiser hat on, and just embrace the many different ways we can target. 
Personal Demographic Information:
Understanding the demographics of potential customers is crucial. This includes factors such as age, gender, marital status, education level, income, home value, and even specific details like car make and model. By analyzing these demographic attributes, advertisers can tailor their messaging to specific subsets of the population that are most likely to be interested in their products or services.
In fact, trying to prepare a list or spreadsheet of ALL of the different levels of demographic data is virtually impossible. The depth of different attributes changes and evolves from day to day, and the true beauty is when you combine different attributes, which can provide an almost infinite list of possibilities. If that sounds like an exaggeration, imagine if you will for an advertiser who might make branded accessories for people who own Jaguars. Imagine the ability to deliver everything from online display ads to actual television ads, during the most popular streaming television show, but only paying to deliver that ad to people watching who a) own a Porsche, b) have an online behavior history purchasing similar items, and even has 5X to 7X the average discretionary income. 
Gone are the days of paying to deliver ads to people who don't want, need, or can't afford your product or service.
Online Behavior:
Online behavior provides valuable insights into consumer interests and habits. Keyword search analysis allows advertisers to identify individuals who are actively searching for products or services similar to what they offer. Contextual content viewed allows targeting based on the type of content users are consuming, ensuring that ads are relevant to their interests. Moreover, analyzing the types or categories of websites visited provides valuable information for advertisers to determine the online preferences and align their ads accordingly. 
Previous Purchasing Behavior and Habits:
Studying customers' past purchasing behavior and habits helps businesses identify potential customers with similar characteristics. By analyzing previous purchase history, brands can create lookalike audiences – individuals who exhibit similar behaviors and preferences to their existing customers. This approach enables advertisers to target prospects who are more likely to convert, thus optimizing their marketing efforts.
Geographic Location:
Geographic location plays a pivotal role in targeting the right audience. Advertisers can narrow their focus to specific regions, cities, or neighborhoods by leveraging geographic location data. This allows them to tailor their messaging to local audiences who are more likely to be interested in their offerings due to their proximity to the business location.
Event or Business Geo-fencing:
Event or business geo-fencing is a powerful technique that enables advertisers to target individuals in specific physical locations. By setting up virtual boundaries around events, trade shows, retail stores, or competitor locations, advertisers can deliver relevant ads to individuals who enter or exit these boundaries. This approach allows businesses to engage with potential customers who are physically present at specific locations or have shown interest in similar events or businesses.
The Role of DSPs and Programmatic Advertising
Here's where all this comes together. After you identify your ideal target audience, you want to be able to reach them. This is where Demand-Side Platforms (DSPs) and programmatic advertising play a crucial role in efficiently doing that. When we say "demand-side" what we are talking about are these opportunities when when websites, video providers, social media platforms, and yes, even streaming TV content providers, are asking for ads to serve up. If you watch any streaming television (and there are more of you than cable watchers now), it happens very fast. The show is pausing for a commercial and that little wheel in the corner of your screen is spinning. A few seconds later, it tells you how many minutes of commercials it is going to show you. In those few seconds, the AI in the background found ads specifically targeted to you. Cool, uh? Well, I think it's cool. Some people find it scary. But for the life of me, if I have to be served up two minutes of ads, I can't understand why it is better to see an ad meant for a 17-year old, female, who is actively downloading boy band tunes. Why not see ads for things I actually might want to buy. And yes, I get how that gives us marketers a lot of power. Again, embrace it and take advantage of it.